Welcome to our Website!

Greetings from Theodore, thanks for stopping by!


The Village of Theodore has lots to offer from businesses to some fantastic outdoor activities! Enjoy the quiet serenity of small town living right along a major travel route!
We are a village of nearly 350 residents located along the #16 Highway. We are within a short driving distance from the city of Yorkton (approx. 25 min), and a short excursion from the Whitesand River, which has the Whitesand Regional Park alongside it's shoreline and the Theodore Dam on the southern end of the lake. The lake and river are home to some great fishing for Walleye, Perch and Pike.
The Village of Theodore has a lot of great amenities for a community of its size! We have a hotel/bar, grocery store, a School, Senior Lodging and garages to name a few and a community complex that houses an outstanding skating facility and hall!
Please cruise through our website and see what we have to offer travelers and you!
If you are considering moving to the area, click on the link for homes that are for sale in Theodore! Who knows, we could be your future home!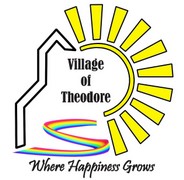 Hello Residents of Theodore and area:
It has been a chaotic couple of months to say the least. To go from the promise of spring to a worldwide health pandemic in the blink of an eye was something none of us could possibly foresee.
The Saskatchewan Government is slowing opening the province in 'Stages' so this will begin to get all of our lives back to some form of normal, albeit, a different form of 'Normal'.
At this time, in the interim:
·
All Public facilities in Theodore remian closed
– (Community Hall /Remax Arena / Museum) -
There will be no bookings taken for the community hall until this situation has alleviated.
·
The Village Office is NOW OPEN to the public for regular business hours: There are conditions - One person only in the office at any given time and only two in the building at any given time. If one is in the office, the other needs to wait in the hall until the other individual has completed their business.
Call 306-647-2315 Mon/ Tues / Thurs / Fri : 9am – 5pm
·
The Village Town Hall that was scheduled for this spring has been prepared in an 'Abbreviated' Town hall version for you to read and is available for download on the 'NEWSLETTER' page.
·
Please check the Provincial government website for any/all updates on the COVID – 19 situation. -
www.saskatchewan.ca - The site is updated on a continual basis as this progresses and it will inform you of any /all changes or regulations/laws you will need to adhere to.
If any important information regarding Theodore and area needs to be shared check our Facebook page or here on the Village website.
Hopefully as we slowly begin opening up things in the province we can get back to some form of our regular lives, but until then adhere to the recommended precautions, and be safe. If you are unsure about symptoms or anything COVID-19 related, again, please check the Saskatchewan government website at: www.saskatchewan.ca
V
illage council, Administration and staff.