Welcome to our Website!

Greetings from Theodore, thanks for stopping by!


The Village of Theodore has lots to offer from businesses to some fantastic outdoor activities! Enjoy the quiet serenity of small town living right along a major travel route!
We are a village of nearly 350 residents located along the #16 Highway. We are within a short driving distance from the city of Yorkton (approx. 25 min), and a short excursion from the Whitesand River, which has the Whitesand Regional Park alongside it's shoreline and the Theodore Dam on the southern end of the lake. The lake and river are home to some great fishing for Walleye, Perch and Pike.
The Village of Theodore has a lot of great amenities for a community of its size! We have a hotel/bar, grocery store, a School, Senior Lodging and garages to name a few and a community complex that houses an outstanding skating facility and hall!
Please cruise through our website and see what we have to offer travelers and you!
If you are considering moving to the area, click on the link for homes that are for sale in Theodore! Who knows, we could be your future home!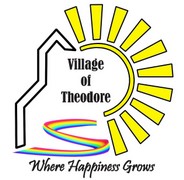 To all Residents of Theodore and area,
On Friday night (June 19), vandalism was done to a series of vehicles in our village that belonged to our village workers and to a resident of our village. This is completely outrageous and reprehensible that such an act could be done within our community. These are residents, and individuals who support our village with dedication to making it a better place for everyone. For anyone to commit this vandalism within our community is disgraceful and once they are caught will be punished to the full extent of the law, including action from council under our new 'Anti-bullying/harassment' bylaw. This sort of behavior IS COMPLETELY UNACCEPTABLE and WILL NOT BE TOLERATED IN ANY WAY or at ANYTIME.
Actions of these vandals will tarnish our community and is a reputation that can be extremely difficult to change and may take years to alter anyone's perception of our village. This not only stains our community, but can generalize all small communities in the same light and that is only part of the sad state of all of this.
If anyone can provide ANY information on these incidents, please contact the Yorkton Detachment of the RCMP. Call 1-306-786-2400.