Business Directory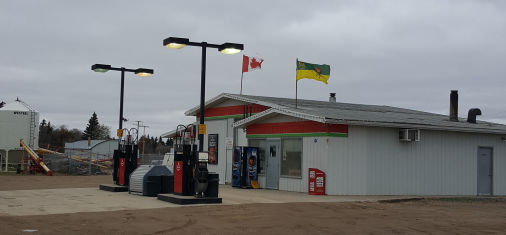 Theodore Co-op gas bar & cardlock
306-647-2241
Summer Hours now in effect until Sept. 4
Open Monday through Thursday: 7am - 6pm / Friday 7am - 7pm / Saturday 7am - 6pm. AND Sunday 9am - 5pm
Drop in and say 'HI' to Manager Julie Lastiwka and the crew.
Phone # 306-647-2241 Fax # 306-647-2410 Email: theodore@yorktoncoop.com
Need gas, snacks, propane and more just drop by the CO-OP alongside the yellowhead highway. See in store for many new feed items and minerals. Need potting soil, peat moss? We have it. After hours there is the CO-OP cardlock to help you with your fuel needs!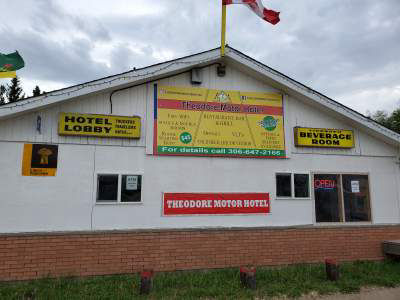 Theodore Motor Hotel & Bar
Open 7 days a week
Open Mon - Thurs: 11am - 9pm
Open Fri & Sat: 11am - 10pm
Sundays: 12noon - 7pm
Call them at 306-647-2166 to place an order for pickup/delivery! Be sure to visit their facebook page for updates on the menu, or weekly specials on food and alcohol! Liquor Store within the bar! As per provincial law, Masks are mandatory. For your after hour needs, give us a call and we will try our best to serve you.
EVERY TUESDAY - 10 wings breaded/non-breaded with your choice of drink $13.99
EVERY THURSDAY & FRIDAY - 10 oz strip loin served with Caesar salad, fries or mashed potatoes and your choice of drink for $18.99
*Daily food specials
FACEBOOK PAGE link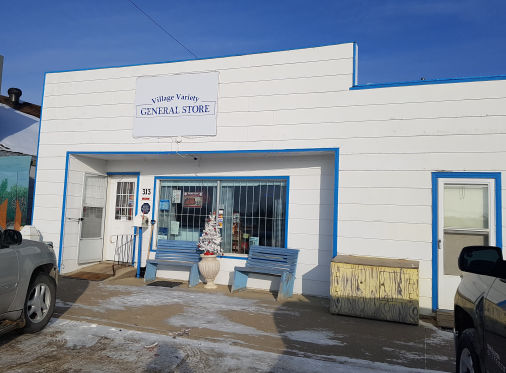 Village Variety
Open Mon - Sat: 9am - 5pm
Closed on Sunday's and holidays.
Featured products: soft ice cream, frozen desserts, fresh local corn, fresh local farm eggs, local honey, Grain Miller rolled & quick oats, giftware, lottery kiosk, bottled water exchange, Kinsmen radio bingo cards and more!
We continue to carry locally produced products: Polinsky Honey, flavored honey & lip balm. Harvest Sausage . Aunt Kathy's mennonite sausage & dry ribs.
*Soft ice cream season is back! Try out our cones, waffle cones or sundaes. Coming soon 'Slushies'!
**As of June 15 the coffee room will no longer be in operation. We would like to thank all of our coffee patrons for the great company and many laughs over the years! Deb, Kurt & staff.
FACEBOOK PAGE link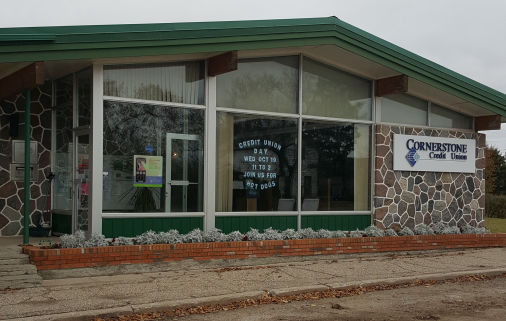 Cornerstone Credit Union
Open Mon - Wed - Fri
All your banking needs three days a week Mon - Wed - Fri: 9am - 5pm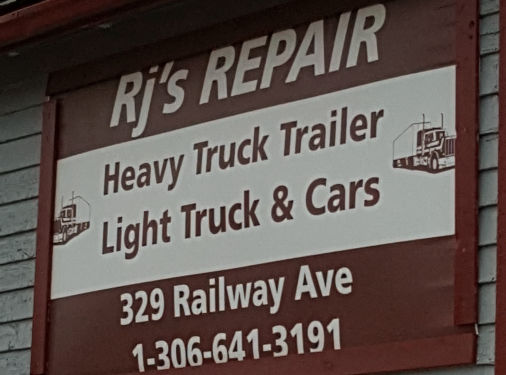 Specialize in truck and trailer re-wiring & light repair. Heavy truck and trailer safeties. Light trucks - Heavy trucks - Stock trailer - snowmobiles - Quads - Lawn Tractors
Call Rob @ 306-641-3191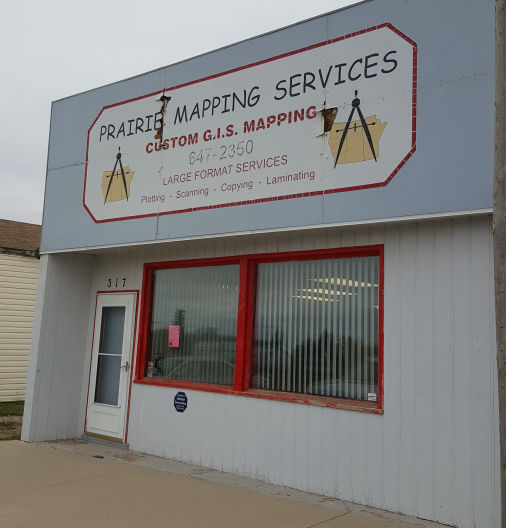 Prairie Mapping Services
Open Mon - Fri
Hours 8:30am - noon / 1 - 5pm: Prairie Mapping Services specialize in rural and urban municipal mapping products and custom GIS mapping. GPS data collection and mapping services of rural and urban infrastructure. Printing services also include high resolution wide format images, photocopying, laminating, scanning/digitizing and historical map printing. Call (306)647-2350
Business Directory
Main Street Meats
306-647-2320
Tyler and Kristina Nesbitt along with Kurt & Colleen Bilokreli have renovated and await your business at 'Main Street Meats'. Visit their facebook page for specials and more!
306-647-2320
FACEBOOK link
Parkland Mobile Repair
Open Mon-Fri 8am-5pm
Specializing in (cooper) truck, car, ag and semi tires, batteries, hydraulic hose and light duty maintenance. Call 306-647-2022 or Terry @ 306-621-7972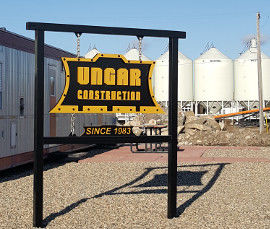 Ungar Construction
306-647-2511
Ungar Construction takes care of all your construction needs, no matter how big or how small the job. The crew knows their stuff and will get it done right.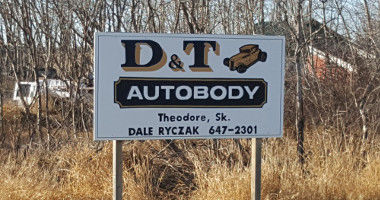 D & T Autobody
306-647-2301
Vehicle in need of some work? Call Dale Ryczak @ (306) 647-2301 for an appointment and leave the rest to him! Your wheels will be up and running as good as new in no time! SGI claims and Restorations.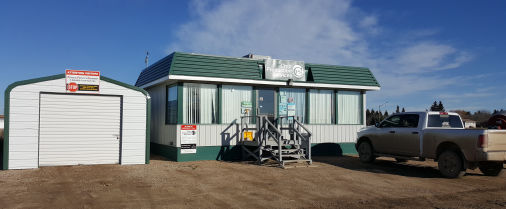 Nutrien AG Solutions
306-647-2112
NUTRIEN AG SOLUTIONS (Canada) INC - Seed - Crop Protection - Plant Nutrition... plus... Agronomy - agronomists to help plan and manage your crop production. Financing - Convenient credit options to help you get what you need! And more - Call (306)647-2112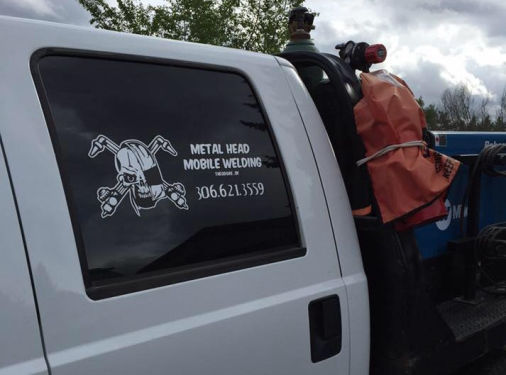 Metal Head Mobile Welding
306-621-3559
Metal Head Mobile Welding - Specialize in trailer, ag and construction equipment repair and custom fabrication. Fully mobile welding truck for all your onsite repairs. Call Darryl @ 1-306-621-3559
Business Directory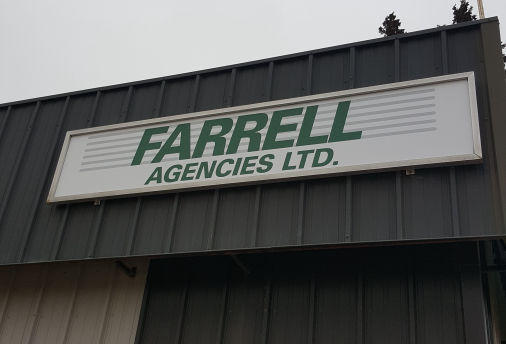 Westland Insurance formerly Farrell Agencies
306-647-1200
Westland Insurance will be providing general insurance services on the FIRST THURSDAY of each month, located in the village office building, 102 Main Street. They will be open 9:30am - 2:30pm on that first Thursday of each month. (306) 647-1200
or email - Theodore@westlandinsurance.ca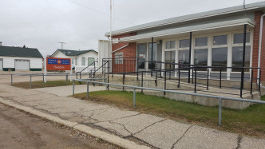 Theodore Post Office
306-647-2151
Theodore Post office on Railway Ave. Open Mon - Fri 8am - 12noon/ 1 - 5pm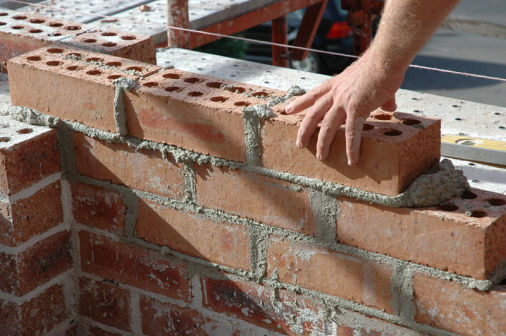 D.M. Masonry Services
306-647-2658
BRICK - BLOCK - STONE: Call Deron Malinowski
Cell # 306-641-7798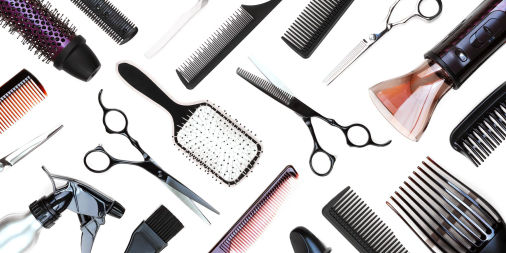 Theodore Hair Salon
306-621-2658
Men's, Women's and children's cuts and colors.
Jocelyn @ (306) 621-2658
Studio hours Mon - Fri 10-2 & 4-7 Saturday 10-2 The coffee is always on!
Looking forward to meeting you!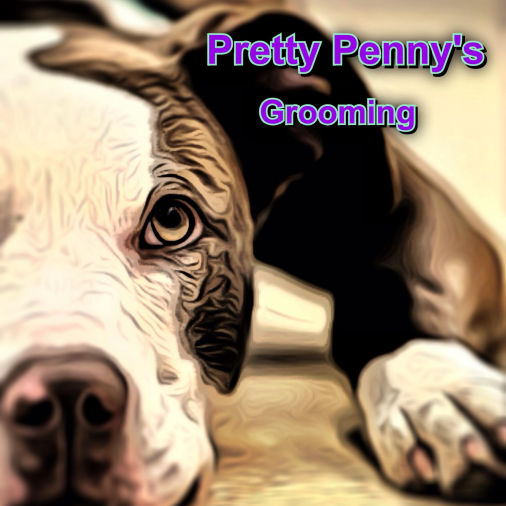 Pretty Penny's Grooming
306-607-9167
Corrina Zastrizny - Professional Certified Groomer / Owner. Located in Thedore.
Call or text 306-607-9167 or email:ppgroom306@gmail.com
FACEBOOK PAGE link