Office & Forms
Village Links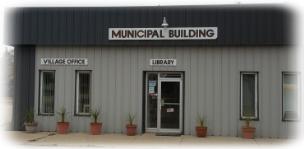 **THE VILLAGE OFFICE is now OPEN for regular business hours - WITH Conditions - One person in the office at any given time and only two allowed in the building at any time. If there is someone in the office, the second person must wait in the hall until the other individual has completed their business **
Office Hours - Mon / Tues / Thurs / Fri 9:00am - 12noon / 1pm - 5pm. Closed Wednesdays.

Be sure to say 'Hi' to administrator
Lyndon Stachoski on your next visit to the office!

Phone: (306) 647-2315 Fax: (306) 647-2476
Box 417 Theodore SK S0A 4C0
Email: theodore.village@sasktel.net
Next Regular Council Meeting is Re-scheduled for September 23rd @ 7PM at the community hall. (We will adhere to social distancing guidelines as directed by the Provincial gov't)
C
lick on any of the links
Complaint Form - click on the link and download to submit to the office to be reviewed at the next council meeting.
DELEGATION TO COUNCIL FORM

The Village of Theodore town council meetings are always open to the public. Anyone wanting to make a presentation to council must fill out a delegation form at least 48 hrs prior to council meeting. The Delegation to Council form is intended to provide a consistent and fair process for all residents to bring forward issues or concerns to council members.
Certified Town Employees: Arena Operator / Town Crew - Jeffrey Mackay AND
Town Foreman - Dwayne Tobin