Theodore Community Calender
Local Activities & Tourism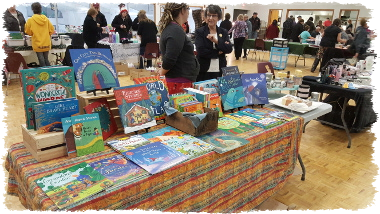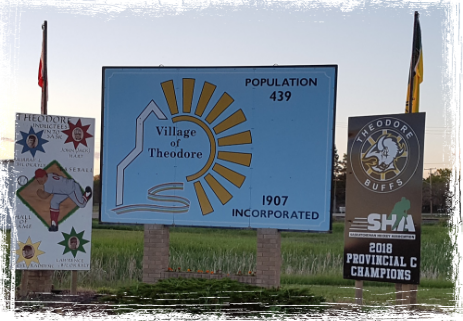 Coming Up:
Harvest Supper & Auction - Nov. 30 @ the Community Hall
Buffalo Hockey season is back!
Next Home Game is Dec. 21 vs Hudson Bay: Game time @ 8pm See you there!
Theodore Skate Club
Starts Nov. 3rd - March 8
Figure/ Junior Skate group: Ages 6 & up - Every Sunday 1-2pm
Beginner Lesson Skate group: Ages 3-5 yrs - Every Sunday 2-2:30pm
Youth Rec. Hockey: Ages 6-12 yrs - Every Sunday 10:30am - 11:30am (Fee $75) Coach Josh Vogel
Broomball Group: No age limit - $10 drop in fee - Shoes & brooms provided
Questions /Register: Contact Kathleen @ 306-621-4409 or email: kj.vogel@hotmail.com
WHITESAND REGIONAL PARK is now CLOSED for the season!
* Thank you to everyone who came out this summer to enjoy the park! We'll see you again next year!
REMINDER FOR NEXT YEAR - Park season pass for the year is $45 and gets you entry to all regional parks in Saskatchewan.
*Visit the Whitesand Regional Park link on this website for more info!
Theodore Housing Authority has Suites available for rent!

1 & 2 Bedroom suites for rent in Southview manor and suites for rent in Christopher place. Units are available for anyone looking for rental housing - check with manager Rick Parsons 306-647-0041 or 306-620-8600


Rec. Board - TRIP OF THE MONTH WINNERS

November Trip winner - Bruce and Pat Hansen of Yorkton have won a trip to Puerto Vallarta
December Trip winner - Mervin Prychuk of Wynyard won a trip to Honolulu
January Trip Winner - Mervin Kitzan of Lloydminister won a trip to Palm Springs
February Trip Winner - Clayton Hawreluik & Cheryl Bilokreli
March Trip Winner - Brandon and Allison Polinsky of Theodore won a trip to New York
April Trip Winner - Herbert Smith of Stenen won a trip to Niagara Falls
May Trip Winner - Jill and Kenneth Hintze of Vancouver B.C. have won a trip to Las Vegas
June Trip Winner - Orest Danyliuk of Saskatoon SK ( Trip to Moose Jaw Spa)
July Trip Winner -Harry & Debbie Stevens of Yorkton have won a Marlin Travel Voucher
August Trip Winner -Jessica & Cam Green of LaRonge SK have won a trip to Phoenix AZ.
September Trip Winner - Jeanine & Cory Chesney of Waldron SK - a Trip to DisneyWorld Florida
READING @ THE PARKLAND REGIONAL LIBRARY
Say Hello to Linda Humphrey at the library! NOW OPEN MONDAY'S IN addition to Tues and Thurs!
They now have a computer for you to use! It is for Public access so come on down and check out the Parkland library site @ www.parkland.lib.sk.ca With fall here its a great time to surf the net! Stop by anytime! See what the library has to offer online! Hit the link on this site to see more on what the library has to offer!


ST. THEODORE SCHOOL
Nov. 26 & 27- Student led conferences 3:30 - 6:15pm

Tues Dec. 17 - Christmas Concert @ 7pm
BUS DRIVERS NEEDED!

Theodore Health Center needs a few volunteer bus drivers, if your interested get a hold of Sherri Krochak @ 306-647-2115


For your perogy orders call Betty @ 306-647-2177
THEODORE ABC DAYCARE
Call Theodore ABC daycare if you would like to have your child enrolled, there are a few spots available. Looking for some partime or casual workers. Call Alison @ 306-647-2029

Email any community events to be posted to kevinlee550@gmail.com