Village Permits
Village Links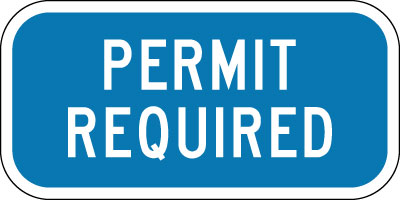 PERMITS ARE NEEDED FOR THE FOLLOWING
:

*PETS

- Our community requires dogs to be licensed under the Animal Control Bylaw. There is a limit of Two dogs per residence, as per bylaw 1-2007. Licenses are available at the village office for the following fees:

Male/ Female fixed - $10
Male / Female not fixed - $35
Restricted Dogs - $200
Please drop by the Village office to get the required registration form.
*FIRE PITS

- Fire pits are enjoyed throughout various times of the year by many people in our community. Free permits are available at the Village Office. To obtain a permit, an inspection of the pit will be completed to ensure it complies with standards designed for maximum safety to your family.
BUILDING PERMITS

- Building permits are required for:

-New building or structures on your property like a house, garage, swimming pool or mobile home

-Recreation rooms or secondary rooms/apartments

-Repairs that change or affect the structural nature of a building/structure

-The demolition, repair, alteration or addition to an existing building or structure

-The move of an existing building or structure

Please complete an Application for Building Permit and take to the Village Office. Your application will then be forwarded to our Building Inspector for review.The application must also be approved by Council prior to the commencement of the building and must be officialy approved by the Building Inspector. Failure to meet requirements can result in significant fines as set by the provincial government.
The permit applicant should be aware that failure to comply may result in further action being taken. 'The Uniform Building and Accessibility Standards Act' states: "Every person who fails to comply with an order made pursuant to section 17 or 18 is guilty of an offence and liable on summary conviction, in case of an individual, to a fine of not more than $5000 and, in the case of a continuing offence, to a further fine of not more than $5000 for EACH DAY DURING WHICH THE OFFENCE CONTINUES"
Please drop by the Village office for information and applications. Call if you have any questions during business hours Monday to Friday 8am to 12noon and 1pm to 4pm. 1(306)647-2315. The office is closed on Wednesdays.