Village Office
Village Links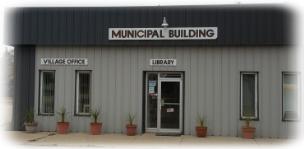 Office Hours - Mon / Tues / Thurs / Fri 9:00am - 12noon / 1pm - 5pm.

The office is closed on Wednesdays.

Be sure to say 'Hi' to administrator
Lyndon Stachoski on your next visit to the office!

Phone: (306) 647-2315 Fax: (306) 647-2476
Box 417 Theodore SK S0A 4C0
Email: theodore.village@sasktel.net
TOWN COUNCIL MEETING:

Next Council Meeting is scheduled for March 18th @ 7PM.
C
lick on any of the links
DELEGATION TO COUNCIL FORM

The Village of Theodore town council meetings are always open to the public. Anyone wanting to make a presentation to council must fill out a delegation form at least 48 hrs prior to council meeting. The Delegation to Council form is intended to provide a consistent and fair process for all residents to bring forward issues or concerns to council members.
2019 Garbage Schedule PDF
Certified Town Employees: Arena Operator / Town Crew - Jeffrey Mackay AND
Town Foreman - Dwayne Tobin